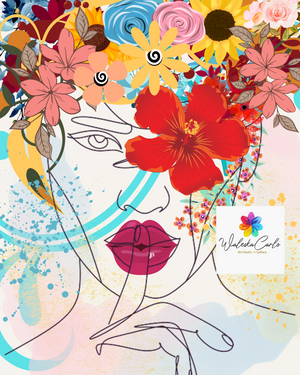 Waleska Carlo Art Studio
LAS FLORES
Obra de arte digital de la artista Waleska Carlo en Collage impreso en papel alta calidad en tamaño 8.5 x 11 lista para enmarcar.  Sale Firmada. 
¡Las Flores que decoran nuestra belleza, nos adornan, nos alegran, nos reviven, nos hacen sentir hermosas, coquetas, llenas de energía y orgullo, siempre que puedas coloca una flor en tu cabello y verás que te sentirás mucho mejor y con ganas de comerte el mundo!
Ficha Técnica
Título: "LAS FLORES"
Año: 2022
Nuestro estudio de arte crea obras originales en varios formatos para el disfrute de todos. 
La obra sale sin la marca de agua, es solo para protección de derechos de autor en esta tienda online. 
Embellece tu espacio favorito con nuestro arte. 
La tirada limitada es de solo 250 obras en los artes digitales. 
Discover and buy original art direct from our studio, including paintings, handmade prints, and fine art photography.