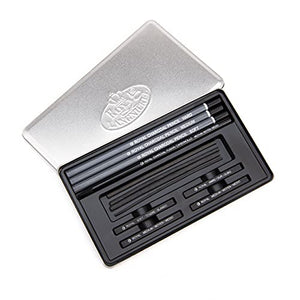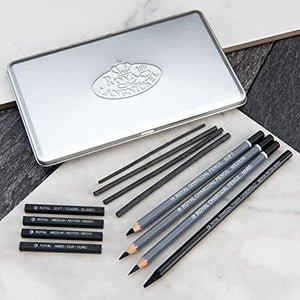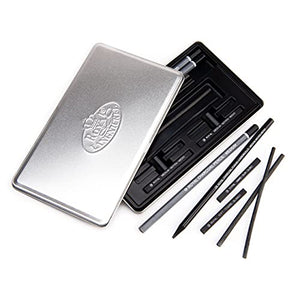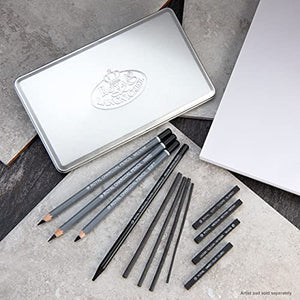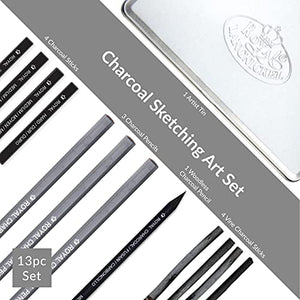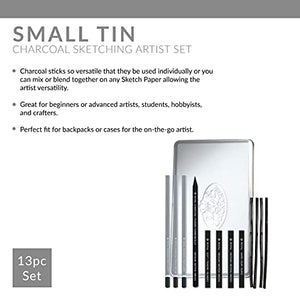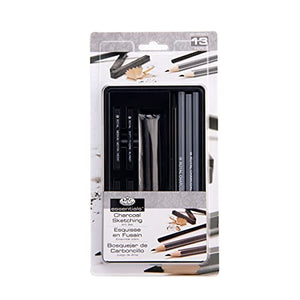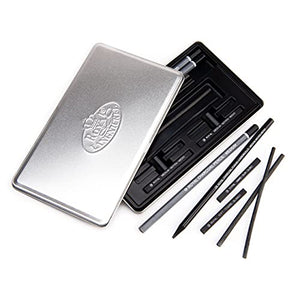 Royal & Langnickel
Royal & Langnickel RSET-ART2503 Small Tin Charcoal Drawing Art Set
Brand: Royal & Langnickel
Color: Basic Charcoal Ranges
Features:
The Small Tin Art Sets by Royal & Langnickel are ideal for any level artist from beginner to professional
This compact art tin features high quality drawing/sketching tools for anyone to experiment with; This tin offers a perfect storage container to keep your art tools organized at home, school, anywhere
Includes 3 charcoal pencils, 1 woodless graphite pencil, 4 charcoal sticks, 4 vine charcoal and 1 storage tin
Tin measures 7-1/2-inch by 4-1/2-inch by 1/2-inch
Binding: Home
model number: RSET-ART2503
Part Number: RSET-ART2503
Details: Royal & Langnickel brings together sleek design, convenience and portability with these great aluminum art sets. Each set features fundamental tools for endless experimenting and creating. This set includes a basic range of charcoal materials, great for figure or still life drawings and fantastic for the classroom.
EAN: 0885872294685
Package Dimensions: 10.4 x 5.5 x 0.6 inches