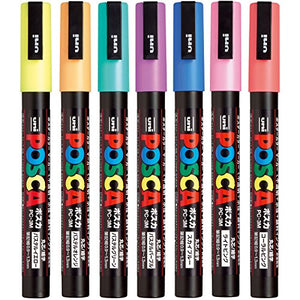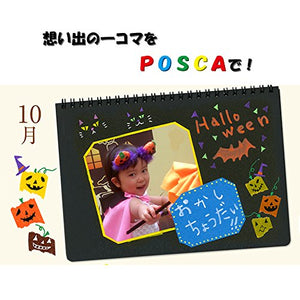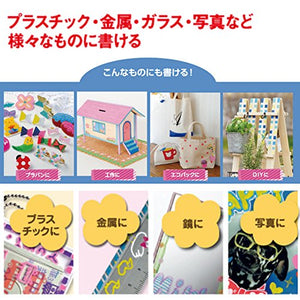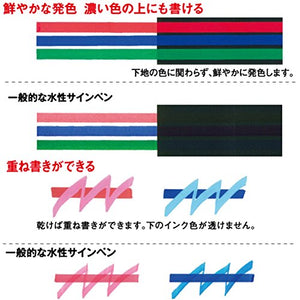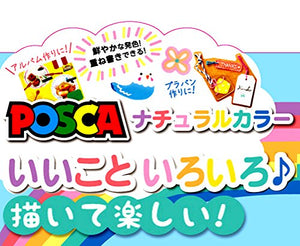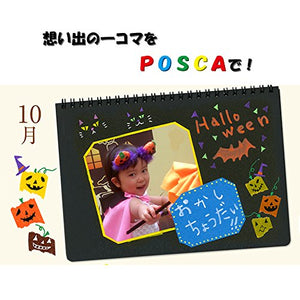 uni
Uni Posca Paint Marker Pen, Fine Point, Set of 7 Natural Color (PC-3M 7C),Original Version
Brand: uni
Color: Set of 7 colors
Features:
Fine tip : 0.9Mm-1.3mm line
Natural 7 colors set : pastel Yellow, pastel orange, pastel green, pastel purple, sky blue, light pink, Coral pink
Non toxic water based paint marker
Package Weight: 0.127 kilograms
Binding: Office Product
model number: PC-3M 7C
Part Number: PC-3M 7C
Details: Natural color of posca appeared !! color well, it is a marker with no Bleeding and show-through. Have excellent water resistance, is a strong water aqueous marker. The ink is water-based, non-toxic, lightfast, and waterproof. After dry, you can overwrite. It does not show through the color of the ink of the lower. Also, you can write to various things such as metal, glass, plastic, picture and mirror. To start using the marker, shake it with the cap on so that the ball inside rattles. Then uncap the pen, place the tip on a piece of scratch paper, and Press down so that the tip is pushed back into the body of the pen. Press the tip down several times until the ink begins to flow.
EAN: 4902778202784
Package Dimensions: 6.1 x 4.7 x 0.9 inches