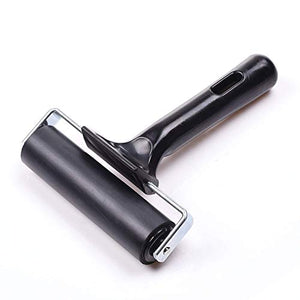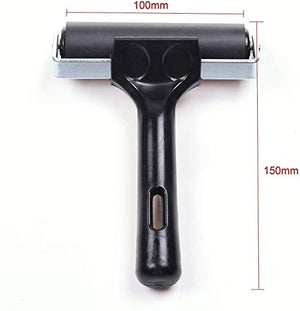 AKIRO
4-Inch Rubber Brayer Roller for Printmaking, Great for Gluing Application Also. (Original Version)
Brand: AKIRO
Features:
FEATURES: The drum is made of high quality rubber. It is durable and elastic. It can be well applied to ink or paint, or evenly adhered to a smooth surface.
SIZE: 5.9 x 3.9 inch, very suitable for daily basic needs and feels great in your hand.
EASY TO USE: It is easy to exert force and more convenient to use. Give you a comfortable feel and pleasant user experience.
MATERIAL: Rubber + Plastics + Metal,bracket and oil roller body.
USED: rubber brake rollers, suitable for anti-skid tape construction tools, prints, ink blocks, carved surfaces or stamping tools, scrapbooks, paintings, etc.
Binding: Kitchen
model number: K1XA
Part Number: KD3O0P
Details: ...
EAN: 0791450418131
Package Dimensions: 5.9 x 4.6 x 1.8 inches