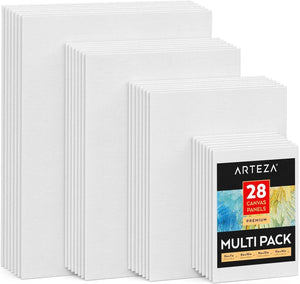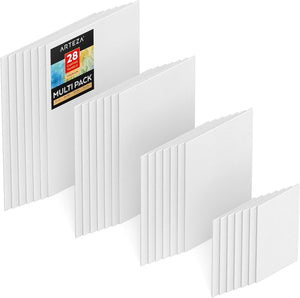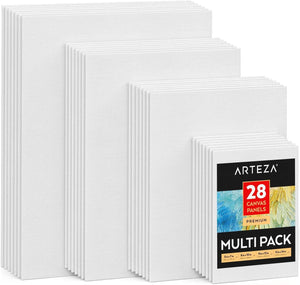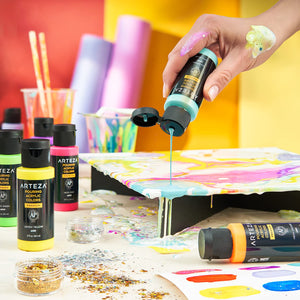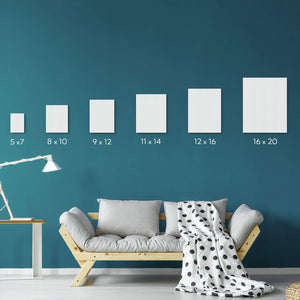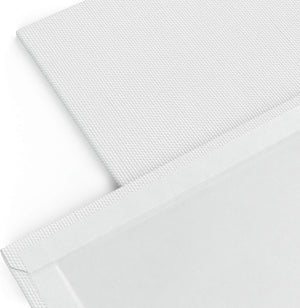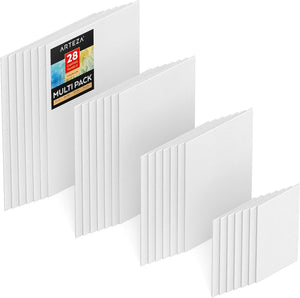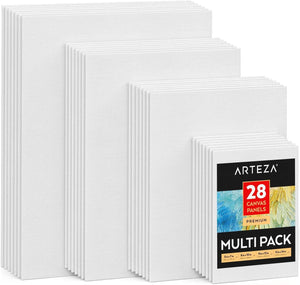 ARTEZA
ARTEZA Canvases for Painting, Multipack of 28, 5 x 7, 8 x 10, 9 x 12, 11 x 14 Inches, Canvas Boards, 100% Cotton Primed Blank Paint Canvas, Art Canvas for Acrylic, Oil and Gouache Painting
Brand: ARTEZA
Color: White - Premium
Features:
Cotton Makes the Ideal Art Surface: Our canvas boards of assorted sizes are made of 100% cotton, so brushes just glide right over them & make painting effortless. Board core made of acid-free recycled paper.
Premium Art Canvas Multipack for All Types of Media: Looking for affordable, high-quality canvas for painting? This canvas panels set can be used with a variety of media, from oils and acrylics to gouache and tempera.
All Ready for Paint Canvas in Bulk: Each blank canvas for painting in this pack is already primed with 12.3 oz. of acid-free acrylic titanium gesso. No prep necessary — you're ready to start creating right away.
Designed and Created by Artists: Here at Arteza, we are passionate about creating products that inspire. For us, art is an expression of the human experience. That's why we work to make our art supplies accessible to all people.
Art Supplies for Everyone: Arteza was built on providing quality painting, drawing & art supplies for all ages and levels. Find tons of arts and crafts accessories, paint sets, drawing supplies, and more for all your general needs as an artist.
Binding: Office Product
model number: ARTZ-9530
Part Number: ARTZ-9530
Details: Versatile SurfaceWhether you're creating an impasto painting, using oil paints, or pouring acrylics, you'll love using these panels for your art. Create collages using decoupage methods or work as a classic painter with a panel on an easel. This smooth, prepped surface will allow your media to glide on with ease. It's also acid-free, so you can be sure that your artwork will remain vibrant.Lightweight and DurableGet all the benefits of painting on canvas without the hassle of transporting a stretched canvas on a frame. Each panel is made of durable MDF wrapped in 100% cotton canvas so you'll have the best surface to create on. These panels are flat and lightweight so it's easy to store and take your creations on-the-go. They're also certified nontoxic and conform to ASTM D-4236 standards, making them suitable for artists of all levels.Convenient Bulk PackIf you're an artist who sells their work or is practicing different techniques, this bulk pack will ensure that you always have a surface to work on. These are a great choice for your acrylic pour experiments and Plein air paintings. You can even keep a few of them in your studio, and take a couple of them with you so you can create on-the-go.
EAN: 0810024623327
Package Dimensions: 14.8 x 12.5 x 3.8 inches