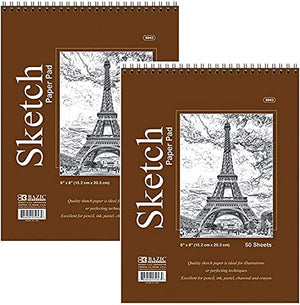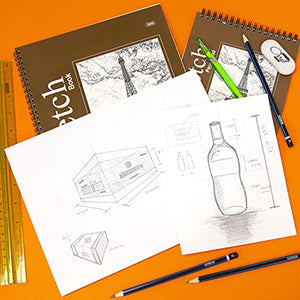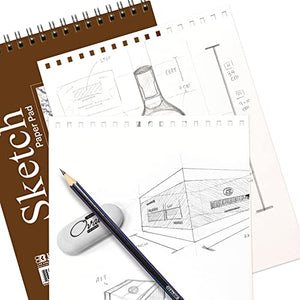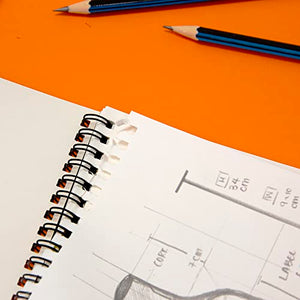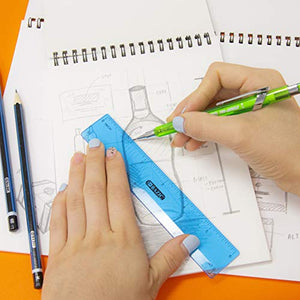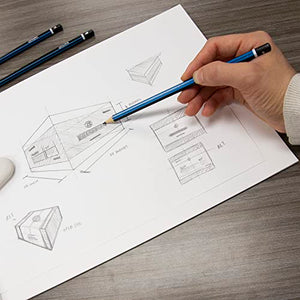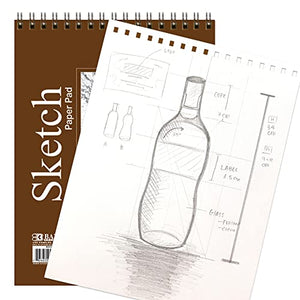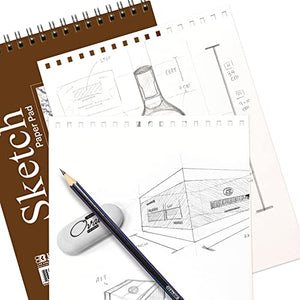 BAZIC Products
BAZIC Sketch Pad 50 Sheet 6" X 8", Top Bound Spiral Sketchbook Drawing Pads, Sketching Paper Coloring Book for Artist Kids School, 2-Pack
Brand: BAZIC Products
Color: 50 Sheets - 6"x8"
Features:
⭐ ECONOMY DESIGN. 50 Sheet. Made of 20 lbs, 75 gsm paper. 6 x 8 inch provide plenty of room for poetry, creative writing, sketches, drawing, scrapbooks, calligraphy and more.
⭐ MULTIPURPOSE. Ideal for artists, writers, illustrators, beginners, or professionals. Can also be used as a journal, diary, or watercolor canvas. Spiral binding for easy removal to display artwork.
⭐ SAFE TO USE. Acid-free. Smooth surface. Great for sketching in a variety of media: pen, pencil, color pencils, marker, ink, charcoal, soft pastel, oil pastel, and crayon.
⭐ IDEAL FOR CLASS. Great painting tool for children. Allow kids to explore and discover their creativity, hands-on learning, stay engaged and entertained at school and home.
⭐ FOR ALL AGES. A perfect gift for artists, adults, and your little one. Explore their creativity with this drawing pad. Available in bulk packs to save costs for school and teacher.
model number: 5043-PACK2
Part Number: 5043-PACK2
Details: BACK TO BAZIC Our goal is to provide each customer with long-lasting supplies at an affordable cost. Since 1998, we've delivered on this promise and will only continue to improve every year. We've built our brand on integrity and quality, so customers know exactly what to expect. COMMITTED TO VALUES We are a value-driven company, guided by the principles of excellence through strong product design at low cost. Our commitment to these values is reflected in our dedication to improving current products and developing new exciting products for our consumers. We thrive on imagination, passion and leadership. We have great products and will to continue to rise with our customer expectations. SUCCESS BASED ON SATISFACTION Headquarters in Los Angeles, California, United States. Each and every product we send out, we expect our 100% customer satisfaction. Our success stems from individual consumer fulfillment. We create products that people want to recommend to others.
Package Dimensions: 8.3 x 6.0 x 0.7 inches