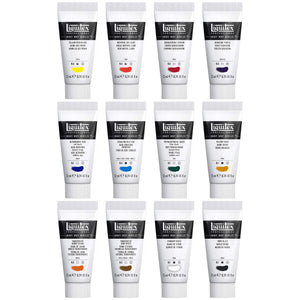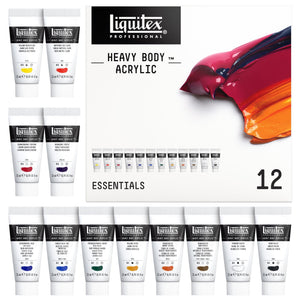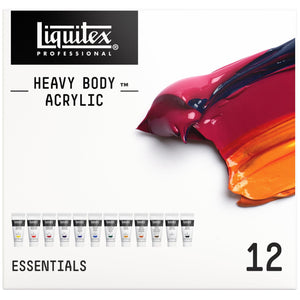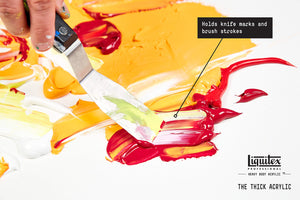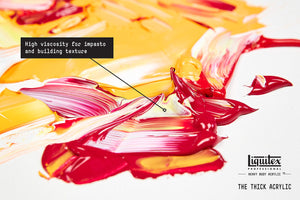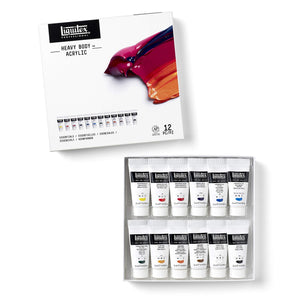 Liquitex
Liquitex Professional Heavy Body Acrylic Paint, 6 x 59ml (2-oz), Fluorescent Colors Set
Brand: Liquitex
Color: 6 Fluorescent Colors
Features:
PURE PIGMENTS - Heavy Body Acrylic is known for its rich, permanent color. Our chemists use the latest basket bead-mill technology to bring out the best in every pigment. Tiny reinforced ceramic beads give fine dispersion, great color development, strength and brightness.
HIGH VISCOSITY - This is our highest viscosity paint. Good surface drag gives excellent handling and blending characteristics, with increased open-working time. Never too slippery, or too sticky. Heavy Body Acrylic delivers intense color in the ideal consistency for a range of techniques.
VERSATILE - The low-odor acrylic resin base in Heavy Body represents the latest in acrylic resin technology, giving you increased open time and colors of great clarity and vibrancy, with minimal wet-to-dry shift. The paint film is highly flexible, durable, non-yellowing, UV-resistant and water-resistant when dry.
NON-CRACKING - A flexible, crack-free result. Even when you go in thick. Impasto and 3D applications dry without fracturing due to advanced acrylic technology which brings flexibility to the paint film. Giving you a durable, noncracking finish.
ARCHIVAL QUALITY - On a client's wall. In a gallery. Your work needs to stay as you intended. The pigments in Heavy Body are lightfast. This means your work will have the greatest archival permanence possible – at least 50 years+ in gallery conditions – with no color shifting or fading, to stay vibrant and true.
model number: 3699410
Part Number: 3699410
Details: The 6-Color Fluorescent Set includes one 59ml tube each of fluorescent yellow, fluorescent orange, fluorescent red, fluorescent pink, fluorescent blue and fluorescent green. Since developing the first water-based artist acrylic paints in 1955, Liquitex has focused on providing all of the tools needed by the professional artist. All Liquitex products are formulated by a unique team of chemists and artists. This combination allows us to make the most versatile ranges of intense, highly-loaded, permanent colors possible. Liquitex is the only acrylic paint brand to offer four uniquely different ranges of professional acrylic color to suit the needs of the artist. That in mind, range-specific handling characteristics are established so that each Liquitex paint feels just right - never too sticky or slippery. The low-odor acrylic resin base represents the latest in acrylic resin technology, offering increased open time and producing colors of great clarity. The paint films are highly flexible, durable, non-yellowing, UV resistant, water-resistant, and ph neutral when dry. All Liquitex professional colors can be intermixed with each other and Liquitex mediums. Liquitex heavy body artist acrylic paint, previously referred to as high Viscosity, has a thick consistency for traditional art techniques using brushes or knives as well as for experimental mixed media collage and printmaking applications. Impasto (thick) applications retain crisp brush stroke and knife marks. Good surface drag provides excellent handling and blending characteristics with increased open-working time. High pigment load produces rich brilliant permanent color.
EAN: 0887452050537
Package Dimensions: 9.1 x 3.5 x 3.2 inches