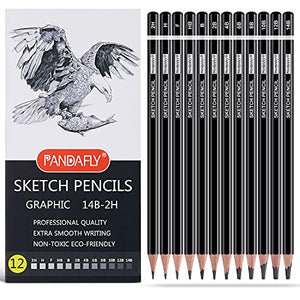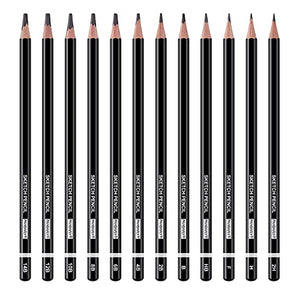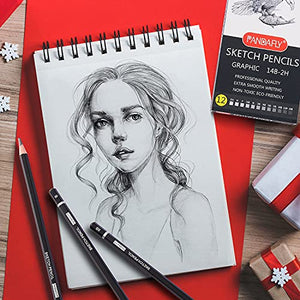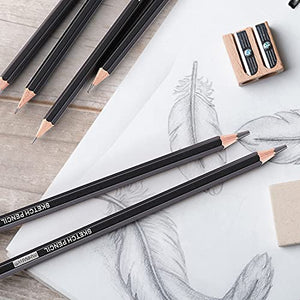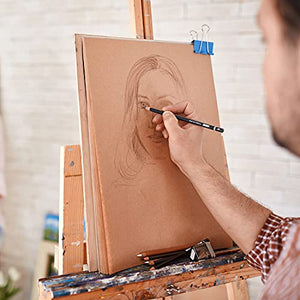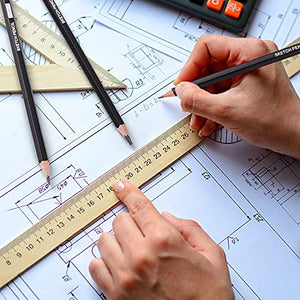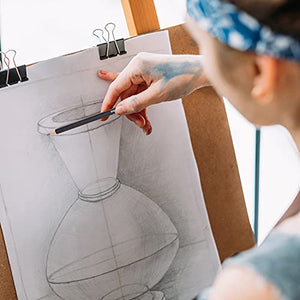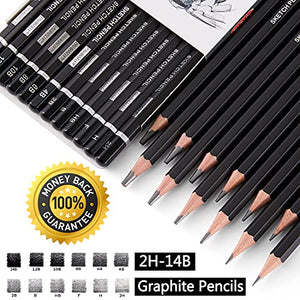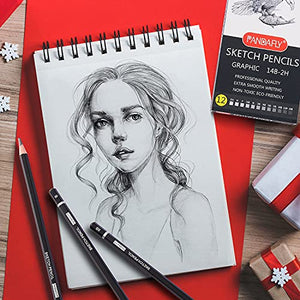 PANDAFLY
PANDAFLY Professional Drawing Sketching Pencil Set - 12 Pieces Graphite Pencils(14B - 2H), Ideal for Drawing Art, Sketching, Shading, Artist Pencils for Beginners & Pro Artists
Author: PANDAFLY
Brand: PANDAFLY
Color: 12 Pack - Black
Features:
PREMIUM DRAWING SKETCH PENCILS - A wide variety of hardness for all your artwork needs. Includes 12 pre sharpened graphite pencils (14B 12B 10B 8B 6B 4B 2B B HB F H 2H). Ideal for drawings, sketching, blending, shading, smudging and adding texture.
HIGH QUALITY AND DURABLE: Special bonding makes the graphite leads extra break resistant, and gives them superior long lasting point strength. They are easy to sharpen and erase. They are allow designers and artists to create their best work on paper, sketchbooks.
NON-TOXIC ECO-FRIENDLY - Non-toxic and eco-friendly friendly pencils conform to strict ASTM D-4236 and EN71 standards. Sketch Pencils are made of the all-too natural and environmentally friendly material. The graphite is even, smooth, blends easily.
ENDLESS POSSIBILITIES - Ideal for drawing, sketching and doodling. Perfect for budding artists and amateurs of all ages looking to develop their drawing skills. Drawing pencil set is also the perfect gift for all art-loving students, artists, kid, friends.
PURCHASE WITHOUT RISK - Your satisfaction is always our highest priority. If you don't feel satisfied, please Email us freely. If you love it, add it to cart today! Beautiful gift for a Birthday, Anniversary, Halloween, Thanksgiving, Christmas.
Binding: Office Product
model number: P902-12
Part Number: P902-12
EAN: 0739515169161
Package Dimensions: 7.2 x 3.5 x 0.5 inches