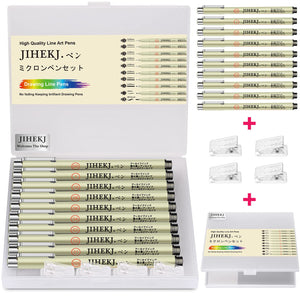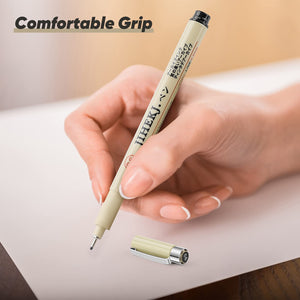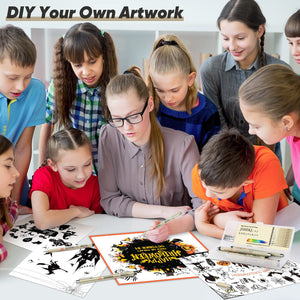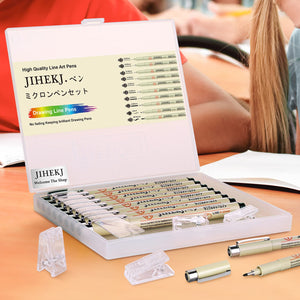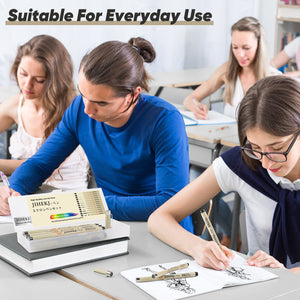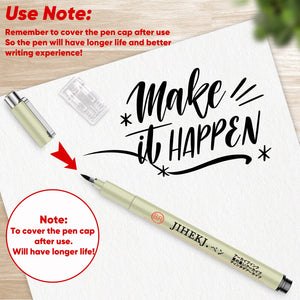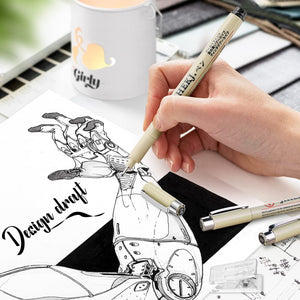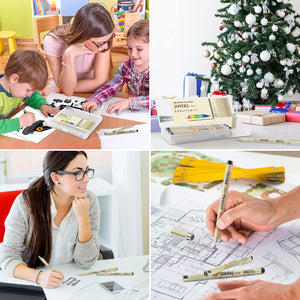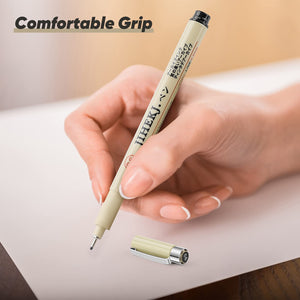 JIHEKJ
Pen, Pens, Art Pens, Drawing Pens, Fine Point Pen, Micro-Pen, Sketch Pen, Anime Pens, Micro-Pen Set, Micro-Pens, For Art Supplies, Arts & crafts, Drawing Supplies, Office School Supplies, Artists Line
Brand: JIHEKJ
Features:
· Premium Stationery Pen, Pens, Art Pens, Drawing Pens, Fine Point Pen, Micro-Pen, Sketch Pen, Anime Pens, that are truly a joy to write with. Vibrant 10 tip sizes fine tip gel ink pens.Dries quickly.Doesn't smear.Smooth Writing Experience for your Drawing Pens Anime Pens Sketch Pens Precision Multiliner Pens, Calligraphy Pens Design Pens art projects and more!Perfect as Art Supplies, Arts & crafts, Office Supplies, School Supplies, Teacher Pens, Markers Pens, Writing Pens, Drawing Pens.
· High quality fine point pens. The writing is smooth. Easy and comfortable to hold. Minimal bleed thru. Doesn't bleed through most pages except very thin pages. Great for Art Supplies, Arts & crafts, school, home, office, work,Design, Drawing Pens Anime Pens Sketch Pens Paintbrushes and organization activities.
· Smooth flowing, precise writing. Best Art Supplies, Arts & crafts. Best choice Drawing, Design,Anime, Sketch pens. for journaling, writing notes in class, making a to-do-list, creating gift cards, color coding bullet journal planner calendar, designing a crafts/illustration; Suitable for kids, women, men, adults,Design Supplies,Drawing Supplies,Calligraphy Supplies.
· 10 tip Pens sizes: 12 tip Pens sizes: 005-0.2mm,01-0.25mm, 02-0.3mm, 03-0.35mm, 04-0.4mm, 06-0.5mm, 08-0.6mm,10-0.9mm, 1-1.0mm, BR brush. These cute pens with bright will let you love Anime Sketch. Great gift for Christmas, Birthday, Children's Day, back to school, for kids, students, family, friends, co-workers.
· We have great confidence on our products and we are sure you will love this new set pens. Remember to cover the pen cap after use, so the pen will have longer life and better writing experience! If there is any problem with the product, please don't hesitate to contact us directly via your order page, we are happy to give you a satisfied solution.
Binding: Office Product
model number: JIHEKJ
Part Number: JIHEKJ Art Pens 10-Pack
EAN: 0770651127448
Package Dimensions: 6.0 x 5.2 x 0.7 inches