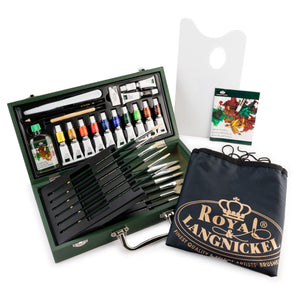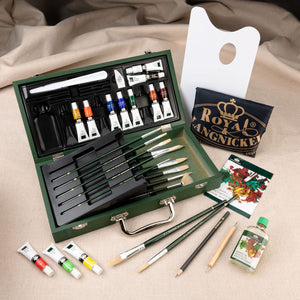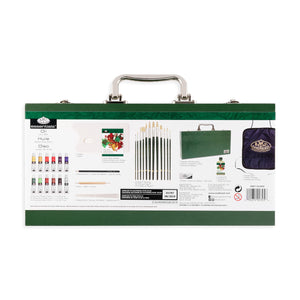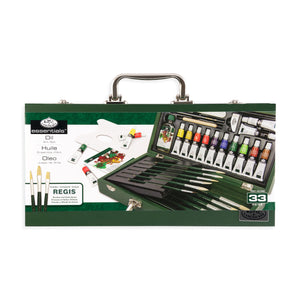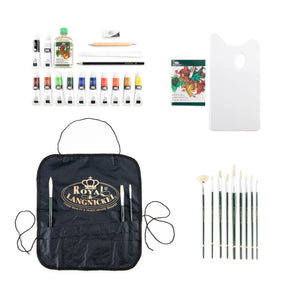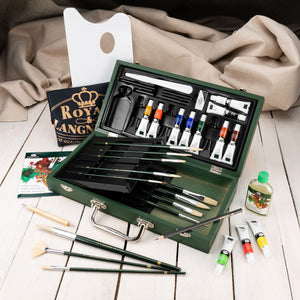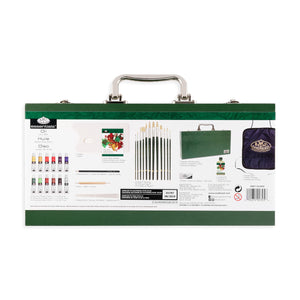 Royal & Langnickel
Royal & Langnickel RSET-OIL2000 Regis Oil Color Painting Box Set
Brand: Royal & Langnickel
Color: Green
Features:
The Painting Box Sets by Royal & Langnickel, highlighting their Regis brushes, are great for traveling artists, gift giving, or outfitting any student artist
The art set features a flip-up brush organizer to keep brushes in great shape; all supplies are stored in a convenient wooden storage box with handle for ease of use, travel, and storage
Includes 12 Regis Brushes (fan 4; round 2, 4, 6, 8; bright 2, 4, 6, 8; filbert 4, 8; red sable liner 1), 1 palette knife, 1 wooden stylus, 12 oil color painting tubes (12ml), 1 apron, 1 plastic palette, 1 graphite pencil
Also includes 1 white eraser, 1 oil painting booklet and 1 wooden storage box
Wooden storage box measures 13-7/8-inch by 6-7/8-inch by 2-1/2-inch
Binding: Home
model number: RSET-OIL2000
Part Number: RSET-OIL2000
Details: Compact and portable. This convenient painting artist set features Royal & Langnickel's Regis brushes. These brushes are given superb performance with surprising resiliency. Made with a naturally curved construction, they hold generous amounts of paint and wear well.
EAN: 0729498113947
Package Dimensions: 14.2 x 7.5 x 2.6 inches