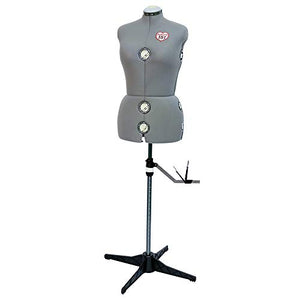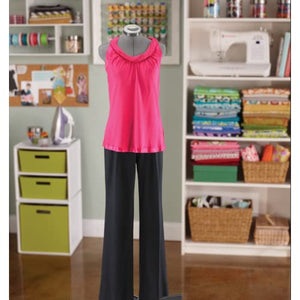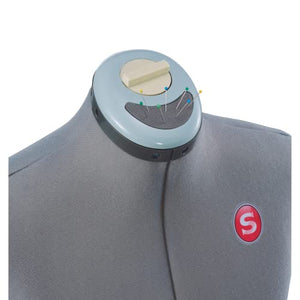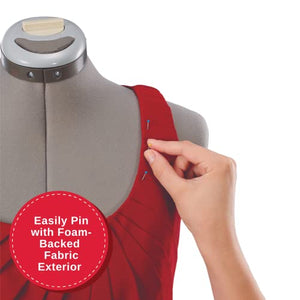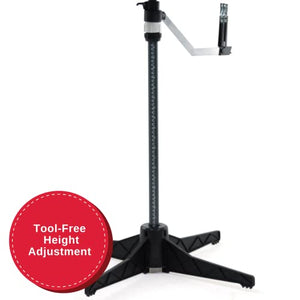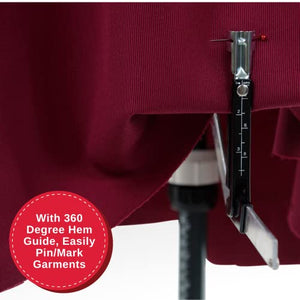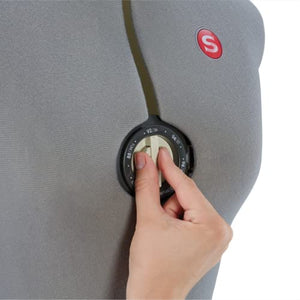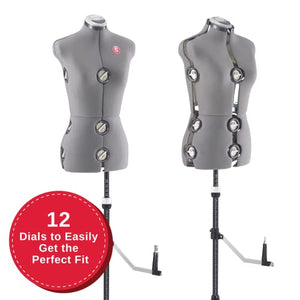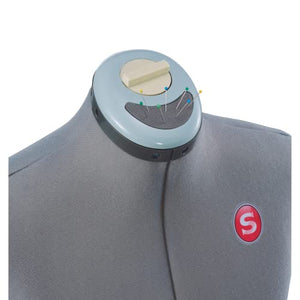 SINGER
SINGER | Grey Dress Form Fits Sizes 10-18, Foam Backing for Pinning, 360 Degree Hem Guide - Sewing Made Easy, Large, Gray
Brand: SINGER
Color: Gray
Features:
GET THE RIGHT FIT-Whether you are designing a new garment or making alterations, the SINGER Adjustable Dress Form is the perfect partner to get the right fit!
EASILY ADJUSTABLE BODY- The adjustable body shape expands and contracts to meet your garment measurement needs. Easily adjust the neck, bust, waist, hips, and height, providing a perfect fit.
FITS A RANGE OF SIZES-Fits garment sizes 10-18 and the following measurement ranges: Bust Sizes: 40" - 46" (101 cm - 116 cm), Waist Sizes: 31" - 37" (78 cm - 93 cm), Hip Sizes: 40" - 46" (101 cm - 117 cm), Neck Sizes: 13 3/4" - 17" (35 cm - 43 cm).
12 DIALS TO CUSTOMIZE FIT-Achieve the perfect fit by turning the dials. You will have the perfect size quickly and easily!
FOAM-BACKED FABRIC EXTERIOR- A flannel exterior with foam backing makes pinning dresses, skirts, tops and patterns a breeze.
360 DEGREE HEM GUIDE- Enjoy absolute accuracy with the easy-basting Hem Gauge. Mark garments faster than ever with an increased range of movement.
HEIGHT ADJUSTMENT-The easy tool-free Height Adjustment lets you customize the dress form to your preferred height in a snap.
NO TOOLS REQUIRED-Dress Form includes the Body, Stand, Pole with Base, and Hem Gauge. They are easy to assemble and do not require tools.
TENSION SYSTEM-The dress form expands and contracts through a tension system. To expand up or down multiple sizes, turn each dial a little bit in order, and then go back and adjust each one a bit more until you meet your size requirement.
DECORATIVE AND FUNCTIONAL-A dress form doesn't have to just be for the sewing room. The SINGER Adjustable Dress Form also makes a beautiful decorative statement! You can showcase your favorite outfit too!
model number: DF151ML_GR
Part Number: DF151ML_GR
Details: The ideal sewing companion, this fully adjustable SINGER Dress Form allows for pattern changes before cutting, better fittings and alterations, and an opportunity to creatively work with fabrics and see how they will drape and fit the body.
EAN: 0037431886408
Package Dimensions: 28.4 x 15.0 x 11.0 inches