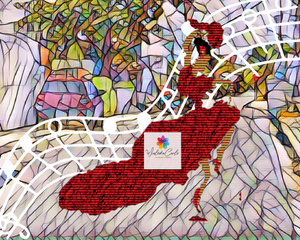 Waleska Carlo Art Studio & Gallery
LA FLAMENCA
Obra de arte digital de la artista Waleska Carlo en Collage impreso en papel alta calidad en tamaño 8.5 x 11 lista para enmarcar.  Sale Firmada. 
La Bailaora de Flamenco el cual es un baile español traído a Puerto Rico muy bello, vistoso y difícil.  He tomado varias clases y puedo decir que aún no domino la técnica. Es un reto para todos los que hemos cogido clases, puede tomarnos algunos años el poder dominar algunos de sus géneros, ya que es bastante amplia la gama de ritmos dentro de este bello arte. Aún conservo mis faldas y zapatos con clavos en espera de ese regreso a clases, quizás en algún momento que mi agenda lo permita, pero les dejo saber que es fascinante, divertido, retante, divino, fuerte, apasionado y sumamente elegante. 

Título: "La Bailaora"

La obra sale sin la marca de agua, es solo para protección de los copyrights del artista en esta tienda online. 
La tirada limitada es de solo 250 obras en los artes digitales. 
Nuestro estudio de arte crea obras originales en varios formatos para el disfrute de todos. 
Embellece tu espacio favorito con nuestro arte. 
Discover and buy original art direct from our studio, including paintings, handmade prints, and fine art photography.