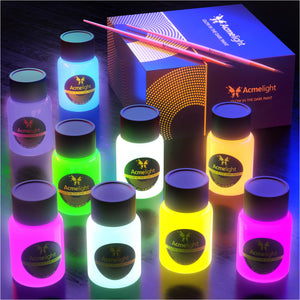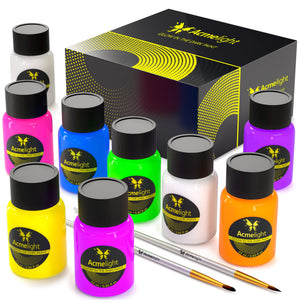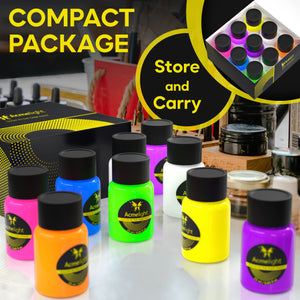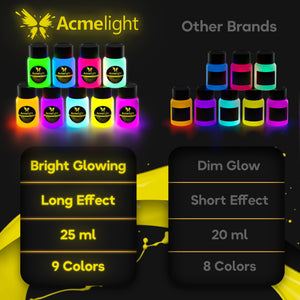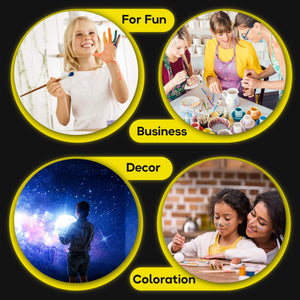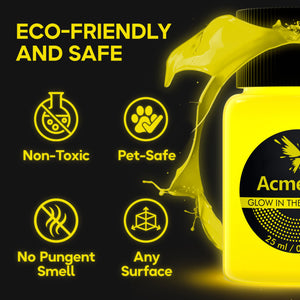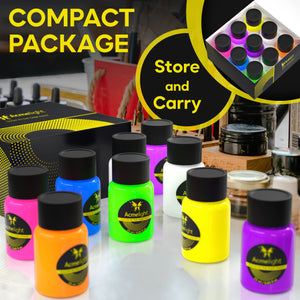 Acmelight
Glow in the Dark Acrylic Paint - Fluorescent Paint for Canvas - Neon Party Decoration - Blacklight Paint Set – Art Supplies for Adults, Kids - Craft Gift for Artists
Brand: Acmelight
Color: yellow, blue, green, orange, white, light-blue, purplish red, pink, purple
Features:
This acrylic paint set includes a variety of fluorescent colors that pop in regular light and glow in the dark.
Ideal for canvas painting, this glow in the dark paint can also be used on wood, paper making it perfect for various craft projects.
Create spooky Halloween decorations with ease using these neon paints that are perfect for adding a festive touch to your celebrations.
These paints react beautifully to blacklight, making them a must-have for parties, events, and art installations that involve Blackl ight.
Safe for both adults and kids, this acrylic paint set encourages creativity and is suitable for family-friendly art projects.
After a short exposure to light, these paints maintain their radiant glow for hours, ensuring your artwork continues to captivate.
Crafted with premium pigments, these paints offer exceptional coverage and color intensity, making your artwork truly stand out.
Whether for a seasoned artist or a beginner, this glow in the dark paint set makes for a thoughtful and creative gift that sparks imagination.
From canvas paintings and DIY crafts to custom apparel and home decor, these fluorescent acrylic paints open up a world of artistic possibilities.
EAN: 4820235330019
Package Dimensions: 5.0 x 5.0 x 2.5 inches