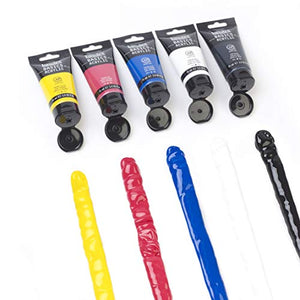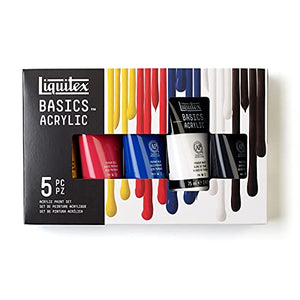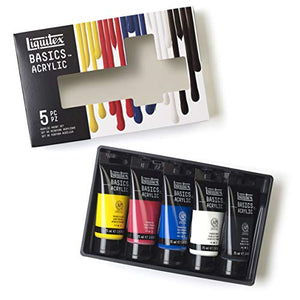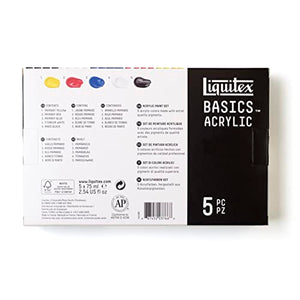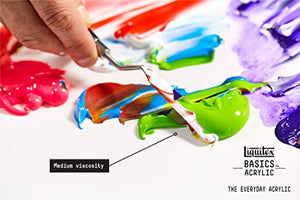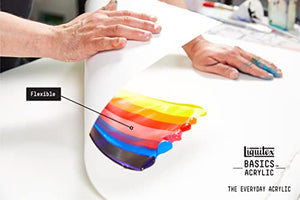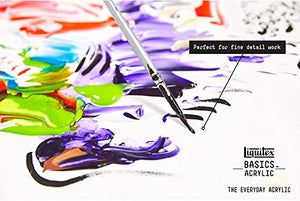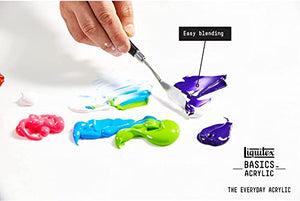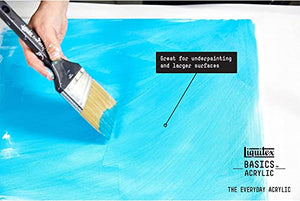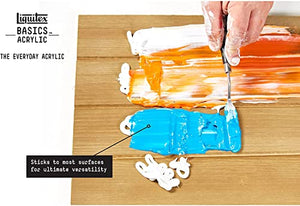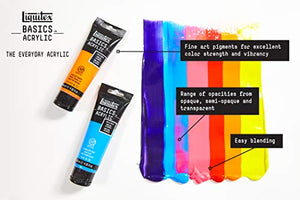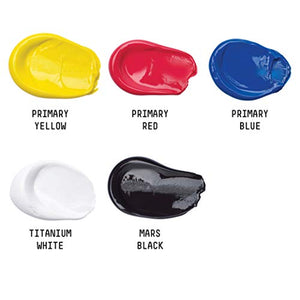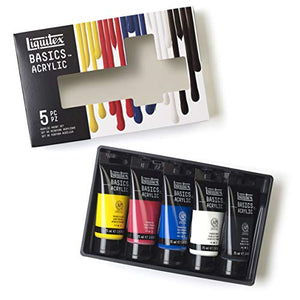 Liquitex
Liquitex BASICS Acrylic Paint Set, 5 x 75ml (2.4-oz) Tube Paint Set,2.5 Fl Oz (Pack of 5)
Brand: Liquitex
Color: Assorted
Features:
WHY BASICS? - Liquitex invented artists' acrylics back in 1955 and we've specialized in acrylics ever since. Basics gives you the perfect balance of quality and economy. Made for all artists, Basics acrylics are student-quality.
HIGHEST QUALITY PIGMENTS - Basics uses the the same high quality pigments and rigorous manufacturing process as our professional range. Pigments are ground with tiny reinforced ceramic beads to give fine dispersion, great color development, strength, and brightness.
VERSATILE - Basics acrylic dries quickly and can be cleaned up with water while wet. It can easily flex, and sticks to almost any surface including canvas, paper & board, wood, masonry, metal, styrofoam, stone, ceramics, and textiles.
ADJUSTABLE - Basics comes in a range of opacities, and can be adjusted to use as an undertone, tint, or shade. For futher freedom, our mediums include everything you need to prep and finish your work, and to change your paints character
SET INCLUDES - Five 75ml (2.4oz) tubes. Primary Yellow, Primary Red, Primary Blue, Titanium White, and Mars Black
Binding: Kitchen
Release Date: 30-08-2019
model number: 3699361
Part Number: 3699361
Details: Liquitex BASICS Acrylic Paint is developed for students and artists that need quality at outstanding value. Each color is uniquely formulated to bring out the maximum brilliance and clarity of the individual pigment. Basics Acrylic Paint is a heavy body acrylic with a 'buttery' consistency for easy blending. It contains permanent artist pigments and it retains peaks and brush strokes. It is ideal for learning color theory and color mixing and is intermixable with all Liquitex Professional Acrylic Colors and Mediums. All colors hold the AP Seal from ACMI and are safe for educational use.
EAN: 0887452037668
Package Dimensions: 9.6 x 6.1 x 1.7 inches