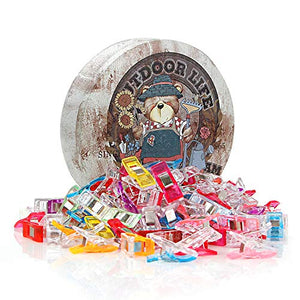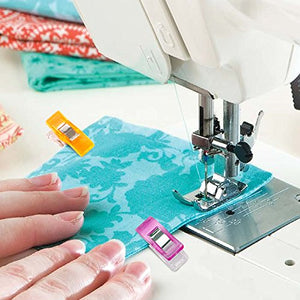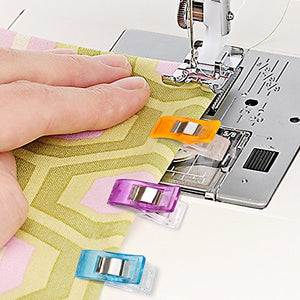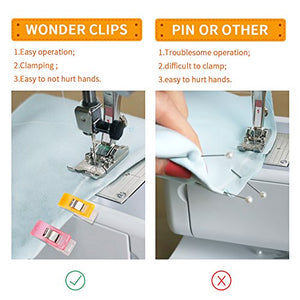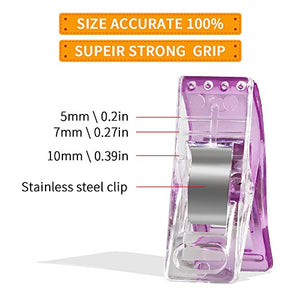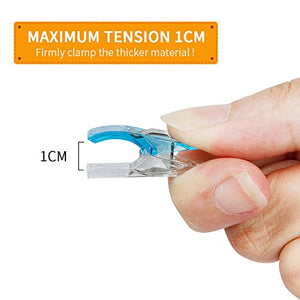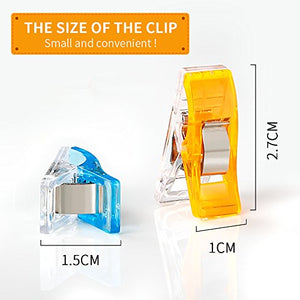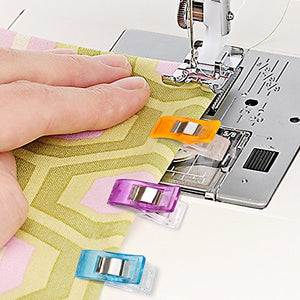 MumCraft
MumCraft Multipurpose Sewing Clips Pack of 160, with Premium Storage Tin Box Package, Assorted Colors
Pinches para aguantar la tela antes de coserla. Vienen en un envase de laton que trae 160 piezas. Ideales para hacer costuras, endredones, costuras grandes, mucha tela, etc. Son tremenda ayuda para coser. 
Brand: MumCraft
Color: Assorted
Features:
★Best Sewing Clips ! They come in sturdy Tin Gift storage box.You will never lose them!
★Make it easy to hold multiple layers of fabrics, binding objects like Quilts, and holding together multiple objects. No Pins needed for Sewing!
★Perfect for all sorts of crafts. Can be used for post notes and organize papers as paper clips or use them on rope to hang pictures or mementos on there are so many different options of how to use them.
★Each clip opens wide to hold layers of fabric and the clip base is flat for easy feeding to the presser foot.you can now sew safely with these must have clips.
★Package includes:160 Pcs. Clips Size : 2.5x0.8x1.3cm(LxWxH).Packed in many different beautiful tin boxes
Binding: Kitchen
model number: MC-331896
Part Number: MC-331896
Details: Mumcraft Quilting Supplies are innovative, convenient, fun and green products. Best deal to bring these simple and smart new elements in your plentiful life. Technical Specification: ★Quantity: 160pcs, Motley ★Color assorted: pink, red, blue, yellow, green, purple, Transparent, Orange, ★Material: plastic durable ★Size: approx. 2.7x1cm (LxW) Note:★The flat bottom of each clip has markings for 5 mm, 7 mm, and 10 mm, so you can measure how far the clip is reaching in.
EAN: 0603983148488
Package Dimensions: 5.9 x 5.3 x 2.2 inches