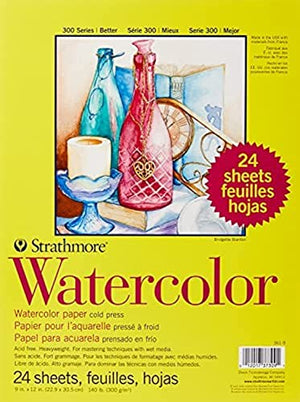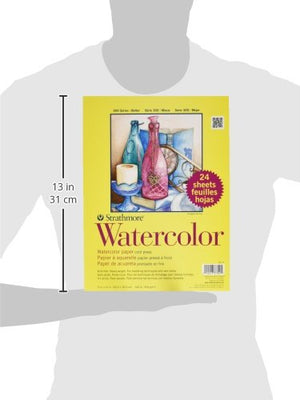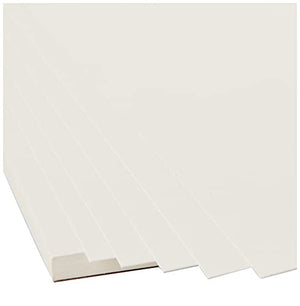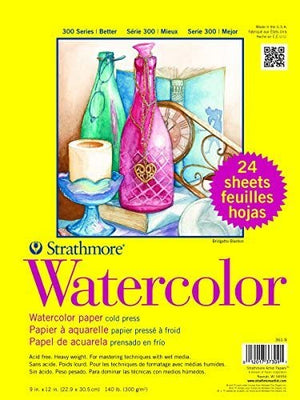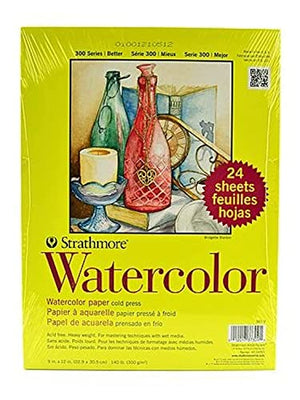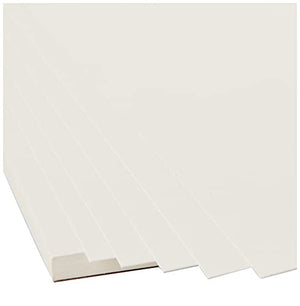 Strathmore
Strathmore 300 Series Watercolor Paper Pad, 9x12 inches, 24 Sheets (140lb/300g) - Artist Paper for Adults and Students - Watercolors, Mixed Media, Markers and Art Journaling
Brand: Strathmore
Color: Original Version
Features:
Acid-free
Made in the USA
Measures 9x12 inches
Cold Press 140lb paperweight
Binding: Kitchen
Release Date: 22-01-2015
model number: 300 Series Watercolor
Part Number: 361900
Details: Strathmore Paper Company began St. Patrick's Day in 1892, when Horace Moses opened the Mittineague paper mill in West Springfield, MA. Ever since then, Strathmore has been a leading supplier of fine art papers under the belief that better paper makes better art. Strathmore provides artists of all levels with one of the widest ranges of quality surfaces for producing beautiful works of art, no matter the choice of medium. Listening to the needs of artists and providing inspiration, education, and innovating new products is at the core of what matters to Strathmore. The 300 Series was developed for quick studies and for the practice of techniques with any media, as well as final artwork by beginning or student artists. The 300 Series Watercolor paper pad contains 12 sheets of heavyweight, student grade, watercolor paper with a cold press surface. Best suited for experimenting and practicing techniques when heavier washes and reworking are required. The surface resists fiber pilling even when lifting color or scrubbing. Available in three sizes and in wire or tape binding – sizes include 9x12 inches, 11x15 inches and 18x24 inches.
EAN: 0370839255835
Package Dimensions: 12.0 x 9.1 x 0.6 inches