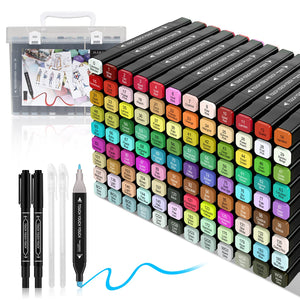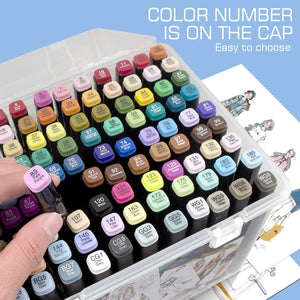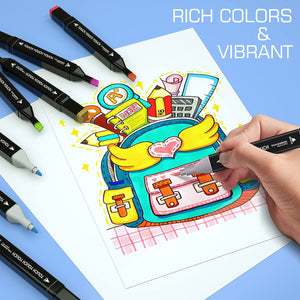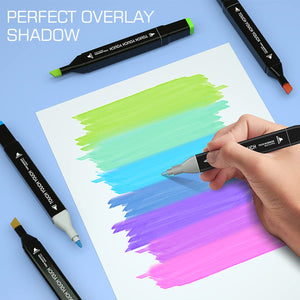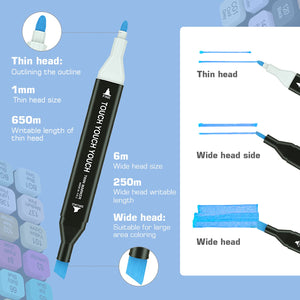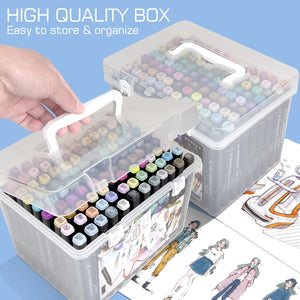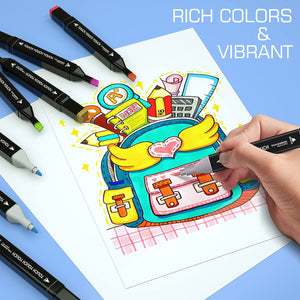 Tommax
Tommax Markers 182pcs
Brand: Tommax
Color: Multicolor
Features:
Markers cater to individuals of all age groups: Encompassing children, students, professionals, and art enthusiasts alike. Children and students can employ markers in activities such as writing, drawing, doodling, journaling, and completing assignments. markers serve as a versatile and convenient tool for artists and illustrators, enabling them to create on various surfaces like canvas and paper, capturing intricate details and embellishing with a vibrant array of colors, rendering rich and vivid artistic effects.
Easy to clean: TOMMAX markers are designed to be easily washable, allowing for effortless removal when children accidentally get ink on their skin or clothing.
Markers are suitable for: Crafts, DIY projects, and decorations. Markers are particularly useful for taking notes, creating charts, and documenting plans. They can be used on various types of paper, delivering clear and vibrant handwriting.
Dual Tip Markers: Dual tip markers feature a slender fine point and a broad tip, all housed in a single pen body. They are suitable for a variety of artistic and writing tasks, including outlining, coloring, and handwriting. When using dual tip markers, you can swiftly switch between different nibs, enabling a seamless transition between various line thicknesses and effects. Such convenient versatility enhances both productivity and artistic flexibility.
Quick-drying: Markers expedite the swift evaporation and drying of ink. As a result, areas that are written or drawn with alcohol markers can be touched nearly instantaneously, mitigating the risk of smudging or blurring due to wet ink.
Part Number: markers
Details: markers
EAN: 6974550625324
Package Dimensions: 14.2 x 11.3 x 6.8 inches